When I lived and worked in Italy, I made this bread everyday. It's a slow fermented bread that is high in hydration. If there we ever any leftovers, I got to take them home with me; the life of a starving student!
I found this recipe in one of my first notebooks we cooks collect our recipes in. I have filled out several of these over the years. This is a favourite of mine! You can top you bread with halved grapes, sliced figs, rosemary, tomatoes or any fresh herb from the garden you like. This bread is delicious as is, or split in half can be used to make a proper Panini. I love mine stuffed with mortadella, arugula, fresh mozzarella/bocconcini, prosciutto cotto and pistachio pesto.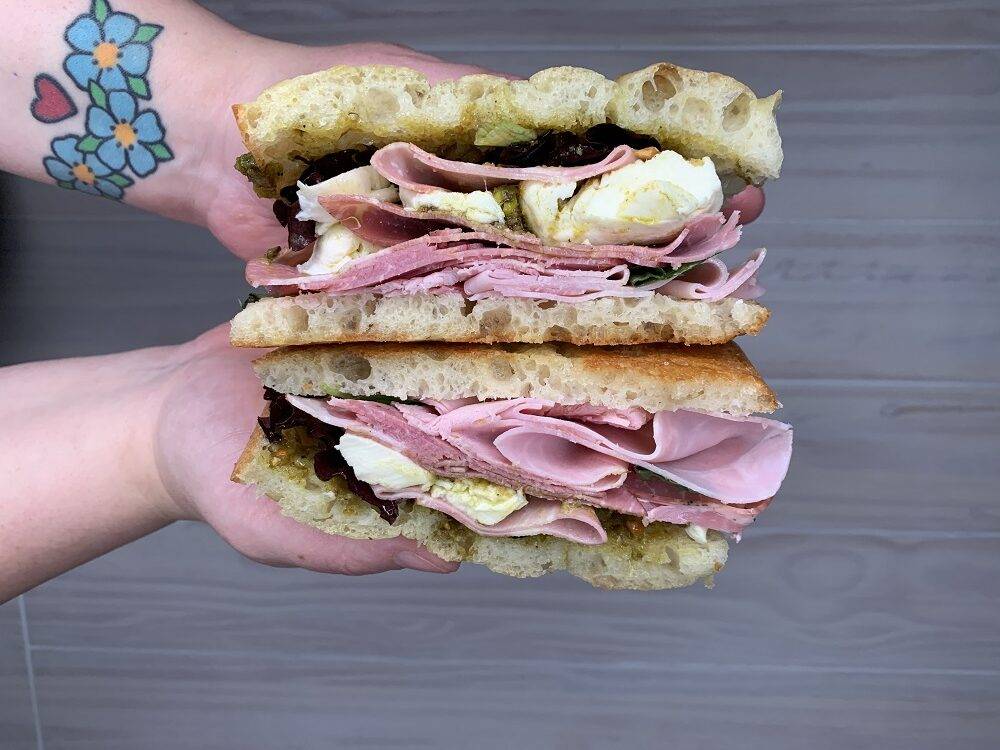 INGREDIENTS: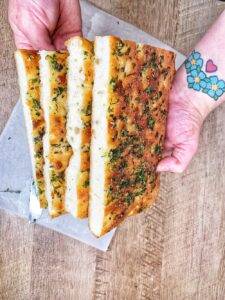 3 1/4 cups (400g) All-purpose flour
1 ¼ cups (320ml) Warm Water
1 Teaspoon Instant Dry yeast
1.5t sp (8g) Salt
METHOD:
In a bowl whisk flour together with the yeast.
Pour in the water and stir using a spoon.
Add the salt and stir to combine.
You should obtain a sticky dough, don't try to knead or over-stir.
Cover and let it chill for about 30 min, and then place in the fridge overnight.
The day after your dough will look like the one in the dough will have doubled in size and full of little bubbles.
Using a spoon, punch down the dough, trying to fold its edges into the center.
Place over a tray that is generously spread with extra virgin olive oil and sprinkle some extra virgin olive oil on the top. Cover with a plastic wrap and wait for the second rise.
Now use your hands to flatten the dough and your fingers to poke the typical holes.
Bake at 450F for about 15 minutes or until golden.
Now if you want you can make it into a Panini.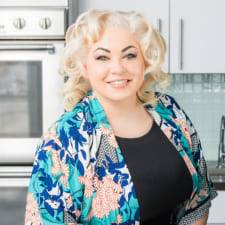 Ilona Daniel
Chef Ilona Daniel is a spirited culinary and hospitality curator with initiatives across the globe which serve to enrich and empower all stakeholders she engages with.
Ilona has her Culinary Management Diploma with President's Honours from the Canadian Food and Wine Institute, a Degree in Culinary Operations from the Culinary Institute of Canada, a Certification in Adult Education from UPEI & Holland College, and is in the process of completing her Med in College Leadership from the University of Prince Edward Island.
Chef Ilona Daniel is the director of her Hospitality and Foodservice Consulting firm, Tribe Fresh.  She has worked with several small, mid and large sized local, interprovincial and international businesses to help manage risk, grow their business as well as develop their brand in meaningful ways. Her efforts have taken her across North America, Europe, Africa and Asia.
Chef Ilona's business also works to execute special events hosting ambassadors and royalty from across the globe. She also works as a brand ambassador with the Prince Edward Island government, restaurants, food manufacturers and multi-national companies to market their operations via various social media channels.
Ilona is also a dedicated Culinary and Hospitality Instructor at the Culinary Institute of Canada, a Feature Food Writer for Saltwire Network, a regular contributor to CBC Radio, as well as a freelance travel & food writer. Her work has been featured in Saltscapes Magazine, Chatelaine, Harrowsmith, The Globe and Mail, Salty Magazine, and East Coast Living Magazine.
Chef Ilona has appeared on several television programs including The Marilyn Denis Show, Breakfast Television Toronto and Vancouver, Global Morning Calgary, FOX UK, Ethiopian Broadcast Service, as well as programs on VICE TV and APTN. Untamed Gourmet, episode "PEI Lobster" hosted by Chef Ilona was nominated for a Canadian Screen Award.
In her spare time, Ilona enjoys painting, and chasing the best sunsets from tip-to-tip of her beloved Island home.