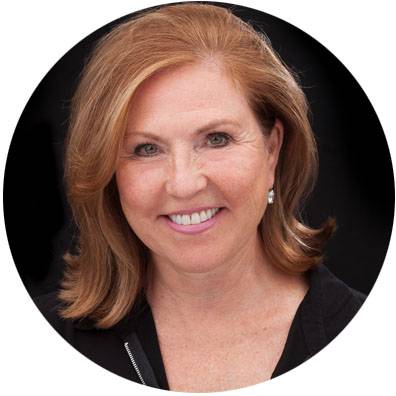 Yolanda Thornton, Publisher and CEO
Yolanda Thornton founded Moongate Inc., a custom content, branding and strategic communications company in 2009. Her experience spans over 30 years in the communications industry, and roles with national consumer lifestyle magazines and broadcast sales including 14 years as the Director of Advertising Sales and Marketing at Harrowsmith Country Life Magazine. Yolanda has a deep understanding of how organizations, business sectors and Canadians get their information, entertainment and engage socially. She's well versed in developing traditional and online communications strategies, magazines and content to create audience engagement, community involvement and loyalty.
Jennifer Reynolds – Editor-in-Chief
Jennifer Reynolds is an avid gardener, nature lover, pretty good cook and life-long DIYer. She loves adventure travel, learning new things, spending time with family and listening to live music. Over the past 20 years, you may have seen her feature stories, celebrity interviews, garden designs and DIY projects in Canada's top publications including Gardening Life magazine, Chatelaine, Globe & Mail, National Post on House & Home TV and several other HGTV shows, and her regular TV segments on CTV's Canada AM. Jen was the Editor-in-Chief of Canadian Living magazine and also Canadian Family magazine. In addition, Jen has held senior leadership roles at several non-profits including Ronald McDonald House Charities Canada, Evergreen Canada and WE Charity. A digital entrepreneur, Jen is often an invited guest to speak about digital marketing, social media and new ways to amplify content. When she's not in her garden (or her neighbour's gardens), she's playing ball hockey or training for her next half marathon. Jen is thrilled to join the team at Harrowsmith magazine and Moongate Publishing.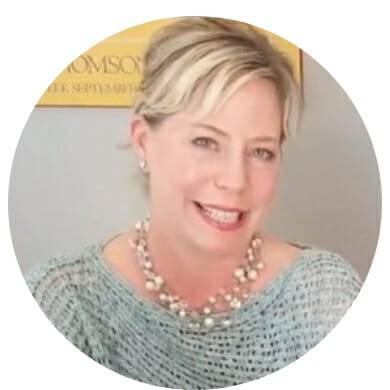 Jacquie Court – Strategy and Communication Development
Jacquie is a seasoned digital content strategist, storyteller, creator and producer with over 20 years in the advertising, public relations and social media industry. She is able to combine her experience in creative, research and strategy to create content that captures attention, evokes conversation and increases share of voice. Her writing and strategic experience includes work on brands such as Beauti-Tone, Aveeno, J&J, BMW, Crown Royal, Johnnie Walker, Smirnoff, Mattel, Scotiabank, Canadian Tourism Commission, Home Hardware and Subaru to name a few.  Her strategic approach to content has helped brands increase their scope of reach to include Millennials and Gen-xers. Jacquie's' work as social media content creator for the Canadian Tourism Commission's NYC Summer campaign in partnership with NBC won a 2013 HSMAI Gold Adrian Award. She has worked at the Account Director and Content Director level for several advertising agencies such as john st, FCB Canada, DDB Canada, Bensimon Byrne and Cundari. Jacquie has recently created digital and video content for Princess Margaret Hospital, Tower Solutions, Beauti-Tone/Home Hardware, Toronto Rehab Institute and GIVEX. Her previous work with agencies helped them to amplify campaign creative across multiple platforms.  She has created social media copy, content, podcasts and videos for both large and small businesses.
Derek Lackey, VP Business Development
In a distinguished career of well over two decades, Derek Lackey has consistently combined entrepreneurial spirit with street-smart marketing while working with major international brands such as Canon, Air Canada Vacations, Arthur Andersen & Co., Pioneer Electronics, AGFA Film, American Express Merchandise Services, and many others. Derek owned and managed a mid-sized full-service advertising agency based in Toronto. His creativity and insights around branding and marketing are practical and grounded. As an entrepreneur he has a healthy respect for activities that produce results and is quick to change tactics when they don't.
Educated in Marketing at University of Toronto, Derek applies creativity to his business strategy while placing a strong emphasis on results. At one point in time, 7 of the 9 brands handled by his ad agency were #1 in their categories in Canada. After successfully building and operating the agency for 12 years, Derek sold the business to concentrate on working closely with clients to develop integrated Rapid Growth Initiatives for Entrepreneurs.
Karine Ewart, Director, Content Publishing
As the former Editor-in-Chief of Chatelaine and Today's Parent magazines, Karine is passionate about multi-platform content (including print, digital, social, radio, television and live events). Her drive to create inspirational campaigns, nurture new and seasoned partnerships and elevate our clients' profiles never wanes. By listening to and focusing on our partners' needs, she produces unique, experience-driven strategies that connect them to their audiences and help achieve their goals.
Catalina Margulis, Editor
An editor with 15-plus years in the publishing business, Catalina Margulis' byline spans travel, food, decor, parenting, fashion, beauty, health and business. A former Elle Canada and Flare editor, she offers editorial consulting to her corporate clients and writes for The Globe and Mail, Toronto Star and Parents Canada, among others. When she's not chasing after her three young children, she can be found painting her home, taming her garden and baking muffins. She hopes to write a book about it all one day.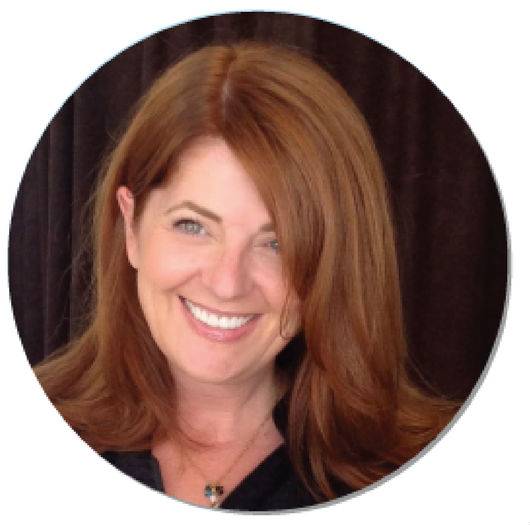 Meredith MacKinlay, Creative Director
Meredith has designed and consulted for some of Canada's most recognized corporations and not-for-profit organizations. Following her tenure with top branding firms in Toronto and Vancouver, she founded Egg Design in 1998. Meredith's collaborative approach to the creative process and reputation for refreshing solutions has earned her accolades, including several national and international awards.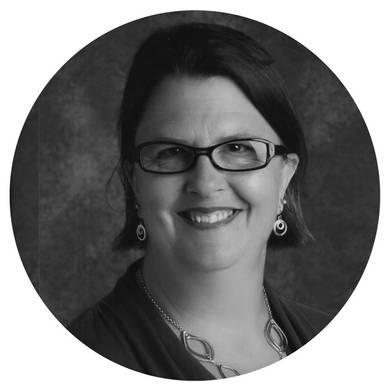 Teresa Martin, Executive Assistant
Teresa brings more than 35 years of administration, media and client service experience working with entrepreneurs, small businesses like Harrowsmith Magazine, and Bowen College. Her attention to detail, makes her ideal for executing tasks that have several moving parts accurately and on time. Teresa also serves as project manager and coordinator for Harrowsmith's website, the magazine and newsletter.
This includes communicating with clients regarding creative material for upcoming issues and processing insertion orders and advertising contracts. She is well versed in all Microsoft Suites and works with the Moongate sales team to effectively deliver professional PowerPoint presentations and documents. Clients find her organized, efficient and super‐friendly.
Cheryl Carter, Editor – Marketing & Promotions
Cheryl is an award-winning copywriter who has spent more than 20 years helping some of Canada's most well-known brands communicate their messages effectively. A versatile content specialist who writes for virtually every medium and format, her specialty is distilling complex information into communications that are reader-friendly and actionable. Cheryl's early career in publishing was followed by several years as an Account Director at a Toronto marketing agency. When she's not busy writing or reading, she can often be found dockside in Muskoka or slopeside in Whistler.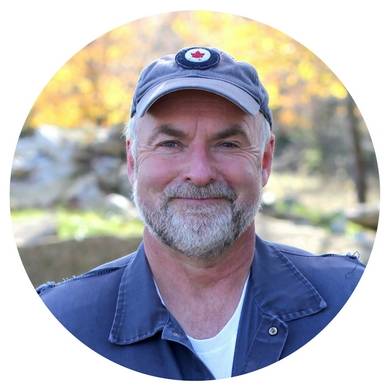 Steve Maxwell, Editor – Home & Farm
Steve Maxwell and his wife Mary live on a 90-acre modern homestead on Manitoulin Island, Ontario in a stone house they built with local materials beginning in 1985. Steve is Canada's longest-running home improvement and how-to columnist. He divides his time working on the land, building things large and small, and creating articles and how-to videos that teach sustainable, self-reliant, hands-on living skills. Steve's BaileyLineRoad.com website is named after the rural road where he and Mary live with their five kids.
Wayne MacPhail, Podcast Specialist
Wayne is the host of Harrowsmith's National Radio Show.  Wayne is a podcast expert with extensive experience in traditional, online and communication strategy development. He has assisted clients like Random House (where he helped establish digital outreach programs), the Association of Science and Technology Centers, McMaster Family Medicine, rabble.ca, University of Toronto, Engineering reimagine their communications strategies for an emerging media landscape and new audiences. Wayne brings three decades of rich media content creation, a background in journalism and the ability to create podcasts for Moongate's clients that capture the interest of audiences. He has taught and developed online content creation and communications for a variety of colleges and universities in Ontario.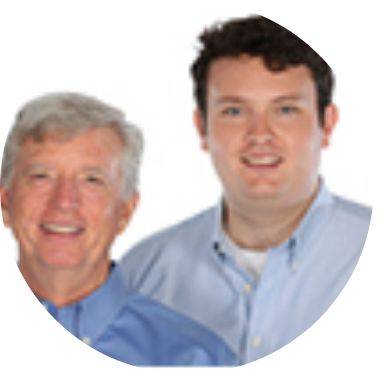 Mark & Ben Cullen, Gardening Editors
Mark Cullen is an expert gardener, author, broadcaster and tree advocate and holds the Order of Canada. His son Ben is a fourth-generation urban gardener and graduate of University of Guelph and Dalhousie University in Halifax. Follow them at markcullen.com, @markcullengardening, on Facebook and bi-weekly on Global TV's National Morning Show.
Chef ILona Daniel
Chef ILona Daniel is the founder of Tribe Fresh Events and Consulting, a purpose-driven insights consultancy accelerated by modern approaches to the hospitality industry, immersive experiences, community and culture development, and game-changing deliverables. With 15 years of experience, she is a thought leader and an established business-builder with projects spanning the globe including Europe, North America, Africa, and Asia. Her strong background in consumer products and services includes a specialized focus on the interconnected producer and consumer in the food service sector. Ilona is also on the Board of Directors for the Tourism Association of PEI & The PEI Writers Guild. Chef Ilona is a published writer for numerous publications, is a media personality, and a dedicated Culinary Instructor at the Culinary Institute of Canada. The episode, "PEI Lobster" of the series, "Untamed Gourmet", which Chef Ilona hosted was nominated for a Canadian Screen Award.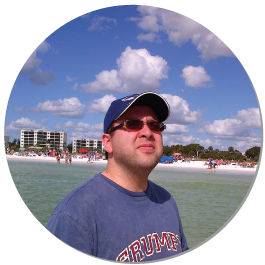 Mark Sirois, Meteorologist
Mark's passion for meteorology started at the age of 15, and for the past 27 years he has fine-tuned his multi-faceted approach to long-range forecasting. Since 2007 he has covered severe and long-range forecasts through the Severe Weather Network. Mark's forecast predictions have won him respect in many circles including hobby gardeners, farmers and outdoor enthusiasts.
Robert Dick, Astronomy Editor
One of Canada's foremost writers and educators on astronomical topics, the Almanac has benefited from Robert's expertise since its inception. Robert was recently invited by the Canadian Space Agency to be the astronomy instructor to our astronauts, and he ensures that our section on the tides, sunrise and sunset, stargazing, and celestial events is so detailed and extensive it is almost like its own almanac.
Jennifer Krissilas, Copy Editor
Jennifer is obsessed with details, so it's no wonder she has spent 14 years copy editing Canadian publications, including a decade-long tenure as copy chief for Style at Home magazine. But commas and semicolons aren't her only interests: the outdoor adventuress is equally at home trekking the Camino de Santiago in Spain or cycling solo across Ontario as she is tending her wee balcony garden in Toronto. She brings her specialty in home and garden, travel, lifestyle and all things Toronto to her work.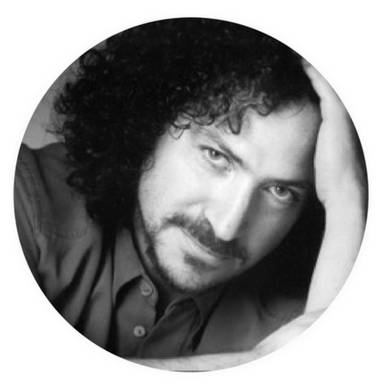 David Burman – WCAG Standards Specialist for e-accessibility
David Berman's accolades run as long as the mighty Mackenzie River. Armoured with over 30 years of experience in design and communications, he is a career shapeshifter. His professional work has brought him to over 50 countries as an expert, speaker, designer and communications strategist. He has been a High Level Advisor to the United Nations and provided training in AODA Pac 2.0 tagging and accessibility to various federal government departments as well as governing bodies in Australia, Bahrain, British Columbia, India, Ireland, Malaysia, Manitoba, Mexico, Norway, and Oman.
He served as the first elected president of the Association of Registered Graphic Designers of Ontario. In November 2005, David was elected to the board of Icograda (now ico-D), the world body for graphic design and visual communications, and was re-elected twice. Since 2011 he serves as Sustainability Chair.  David is also an Invited Expert to the W3C, the publishers of the WCAG standard for e-accessibility.
His clients include BMO, IBM, Honda, the International Space Station, the Canadian Human Rights Commission, the World Bank, Sierra Club and the Aga Khan Foundation. David's work includes award-winning projects in the application of plain language, typeface design, and the development of a system to republish the laws of Canada in plain writing and design.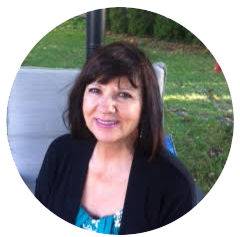 Diana McLeod, Circulation Manager
Diana oversees magazine subscriptions, online sales, database management and customer service. She brings with her more than 30 years experience in direct sales and customer service, including roles as General Office Manager of Multilin Canada and Creative Marketing Consultant to C29, a division of Elizabeth Grant.
Scott Bullock, Newsstand and Retail Sales Consultant
Scott is a veteran circulation expert with experience in both Canada and the United States. He has worked on trade titles such as Publisher's Weekly and Library Journal and has been the circulation director for Toronto Life, Fashion, and Canadian Art among others. Scott has a deep understanding of the unique pressures on publishers transitioning to online platforms and has been instrumental in bringing all of our titles online.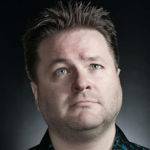 Shane Birley, Web Design and Management
Shane Birley is a Vancouver-based web developer, author, blogger and technology consultant. As a partner in Left Right Minds Initiatives, Shane develops websites using content management systems where his clients can edit and update their own web content. He did extensive research for the published book BitTorrent for Dummies, co-wrote three editions of Blogging for Dummies and most recently wrote two books for kids about blogging, podcasting and vlogging. With a background in improvisational theatre and a B.A. in English, Shane is well qualified to translate difficult computing concepts into easy plain language. Shane is also a member-at-large for the board of The Karen L. Colussi Foundation – an organization which supports and encourages Montessori programs in Victoria, BC.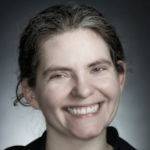 Allyson McGrane, Special Projects
Allyson McGrane is a successful producer, creator and consultant. Currently a founding partner at digital agency Left Right Minds Initiatives, her work includes grant writing for individuals and organizations, with a focus on taking a strategic approach. She recently spoke at the 2020 conference for the Magazine Association of BC and is pleased to be a magazine coach for the association. In addition, she is currently a part-time instructor in the Arts & Entertainment Management program at Capilano University and the honourary treasurer of the Canadian Music Centre in British Columbia.