These sticky, sweet, and slightly spicy wings are a crowd pleaser for all manner of casual holiday gatherings. Oven-baked and easy to make, this recipe will be a go to for entertaining and paired with rice and veggies an awesome meal.
INGREDIENTS
2 lbs chicken wings
Nonstick cooking spray
2 Tbsp soy sauce
¼ cup maple syrup
¼ cup light brown sugar
4 cloved garlic, chopped
3 Tbsp sambal olek or sriracha sauce
METHOD
Preheat the oven to 425°F.
Line a large baking sheet with parchment paper. Pat the chicken wings dry with paper towels.
Place the maple syrup, brown sugar, soy sauce, sambal olek and garlic in a large mixing bowl. Whisk to combine.
Place the chicken wings in the bowl. Using a rubber spatula, toss the wings in the sauce. Pour the wings onto the parchment along with all of the sauce.
Bake the chicken wings on middle rack of oven until browned and crisp, 45-50 minutes; make sure to toss and stir the wings with the glaze every 15 minutes.
When the wings are well-glazed and gloriously stick looking, remove from the oven and serve immediately.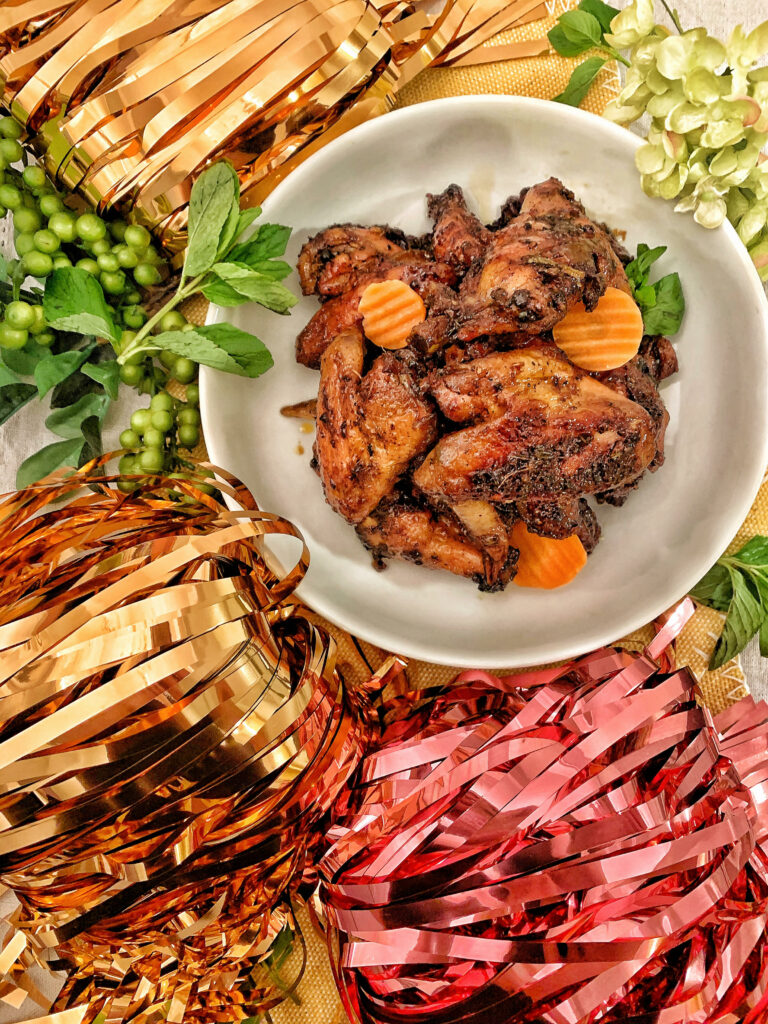 Chef ILona Daniel
Chef ILona Daniel is the founder of Tribe Fresh Events and Consulting, a purpose-driven insights consultancy accelerated by modern approaches to the hospitality industry, immersive experiences, community and culture development, and game-changing deliverables.
With 15 years of experience, she is a thought leader and an established business-builder with projects spanning the globe including Europe, North America, Africa, and Asia. Her strong background in consumer products and services includes a specialized focus on the interconnected producer and consumer in the food service sector. Ilona is also on the Board of Directors for the Tourism Association of PEI & The PEI Writers Guild. Chef Ilona is a published writer for numerous publications, is a media personality, and a dedicated Culinary Instructor at the Culinary Institute of Canada. The episode, "PEI Lobster" of the series, "Untamed Gourmet", which Chef Ilona hosted was nominated for a Canadian Screen Award.