When we moved from the city to this country property here in the Bethany Hills, it was not as it is now. Sadly, all the outbuildings were in various stages of collapse. There were no gardens, the fields unattended and land neglected. Shawn came into my life as a man who was a barn restoration expert, a man who saw the land as it should be and who believed in restoration despite being a demolition expert.
Shawn's restoration project of the barn took a year and restoration of the land has been a constant journey over the past twelve years. Each year, we add a garden, plant new things, add to the existing gardens. This year we are working with the Kawartha Land Trust and ALUS (Alternative Land Use Services) to restore some of our land to Tallgrass Prairie, a native species.
Tallgrass Prairie used to grow on much of the open fields across North America. It was and is today, an important part of our ecological biodiversity as the Tallgrass with their deep root systems create a natural filter system for the soil, provide organic matter, help bring important nutrients to the soil and keep it hydrated. Their deep root systems also help regulate soil erosion and invasive species. Tallgrass attract a diversity of wildlife including grassland songbirds and pollinators like bees, butterflies, and ants. We have many wild turkey's on the property, rabbits and other wildlife and the grasses will provide nesting ground and cover for songbirds. Our beehives will be relocating to this area as well. Having these grasses is ideal for soil conservation especially here on this farm where over the years of neglect much of the nutrients in our soil was depleted. If you are in the area, drop by and see the Tallgrass restoration project either here or on the Ballyduff Trails adjacent to South Pond and learn a little bit about the benefits.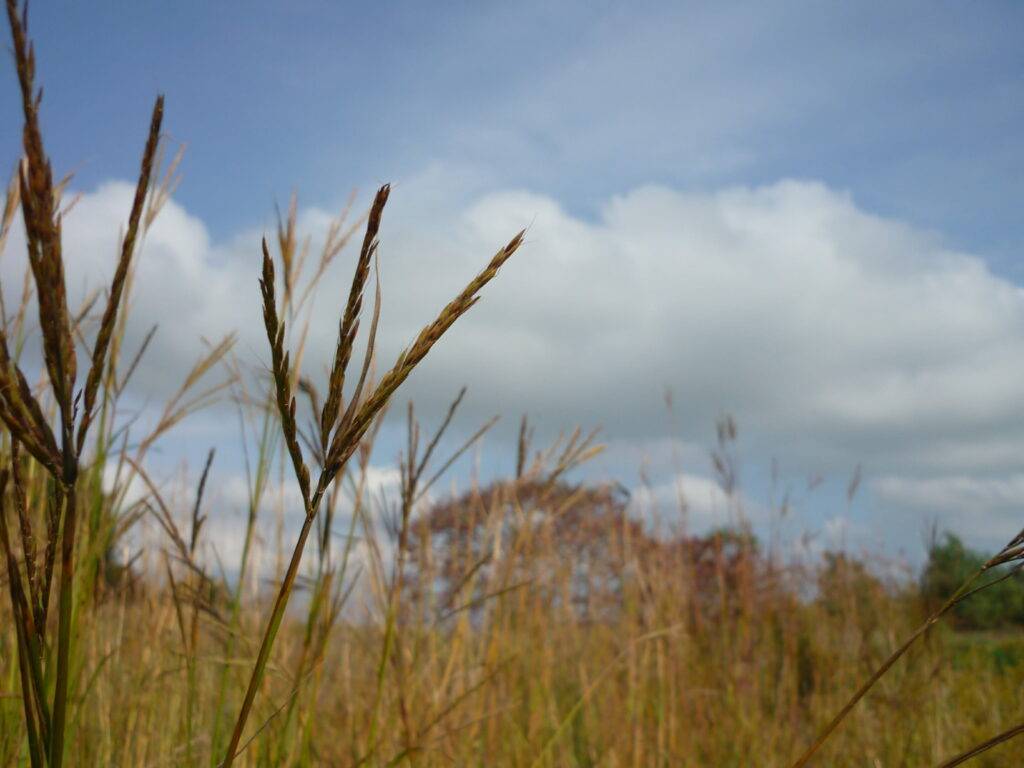 I am also committed to growing varieties of heritage flowers. Wedding ceremonies have always been our mainstay business at the farm. When we started hosting them and our farm to table dinners, I offered to provide table arrangements and bouquets because I love flowers and love what simple beauty they bring to a room. Flowers and candlelight is all the decoration that celebrations in the barn need. Over the years, I provide more and more couples their florals and this year have committed in earnest to provide floral workshops each month celebrating the flowers that are blooming in the season. Possibly, we may open the gardens to cutting your own. If there is abundance, I hope to share the beauty.
Gardening on any scale is an ongoing process. I find even with a small plot or containers, things evolve, we change our mind on what to grow, tastes change. This year I am more sensitive to growing what is meant to be grown on the land rather than fighting with soil conditions and like everyone in this region who has experienced this wet and cold spring, we can not change or control the weather! I'm learning every year to remember that important concept and being patient and understanding the native soil is my first step in having a successful garden.
Danielle French
I'm Danielle French, founder and owner of South Pond Farms. South Pond was founded in 2008 as a small food delivery business. I would grow food in my garden, make prepared meals and deliver them all over the GTA. Since then, the farm has been slowly restored and converted into a culinary destination, offering special events, weddings, workshops and corporate retreats all set in our restored century barn in the rolling hills of rural Ontario. My vision is to create a connection to the land, the food we grow and prepare in our kitchen to bringing people together.