Makes 1 drink
1/2 tsp honey muddled with 1 mint leaf
Ice
2 oz gin
1/2 oz elderflower liqueur
2 oz club soda
2 dashes orange bitters
Mint sprig and flower for garnish
In tall cocktail glass, muddle honey and mint together. Add ice, gin and elderflower liqueur; stir together and top with club soda. Add orange bitters.
Garnish with mint sprig and whatever flower is available.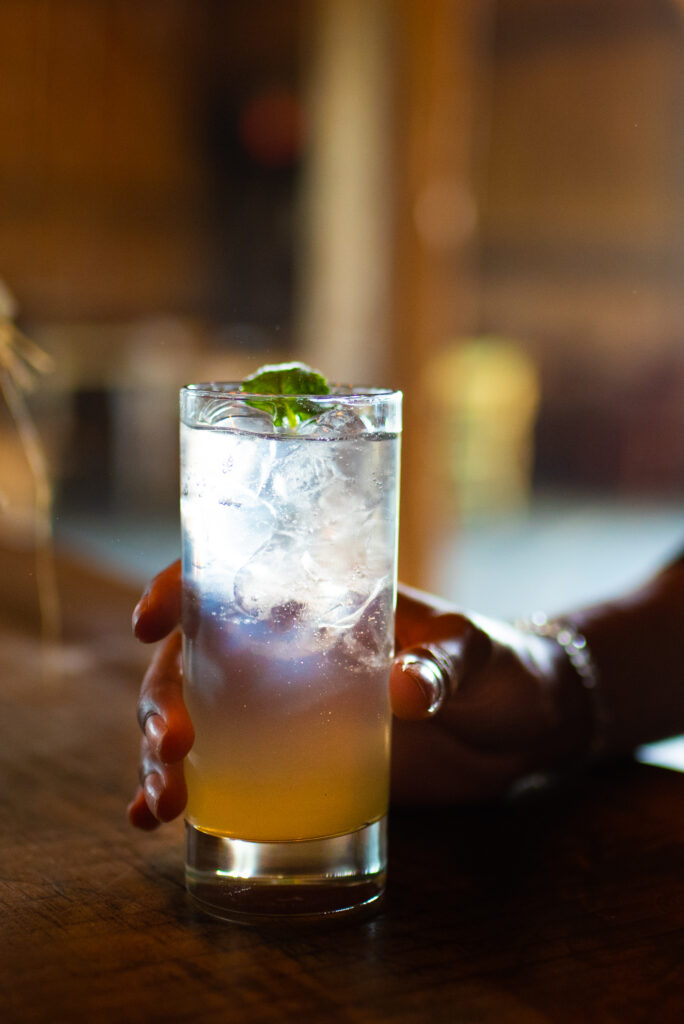 Danielle French
I'm Danielle French, founder and owner of South Pond Farms. South Pond was founded in 2008 as a small food delivery business. I would grow food in my garden, make prepared meals and deliver them all over the GTA. Since then, the farm has been slowly restored and converted into a culinary destination, offering special events, weddings, workshops and corporate retreats all set in our restored century barn in the rolling hills of rural Ontario. My vision is to create a connection to the land, the food we grow and prepare in our kitchen to bringing people together.