At the opulent Langdon Hall Country House Hotel and Spa in Blair, Ontario, the kitchen behind the province's only five-diamond restaurant never closes. At 2 am, you'll find coveted Pastry Chef Rachel Nicholson starting her shift, ensuring all the savoury breads for the day are freshly baked.
Anyone on the receiving end of Nicholson's baked beauties will agree that her diversion from pre-med student to the pastry program at Northwest Culinary Academy of Vancouver in 2006 was a sweet success. You don't have to scratch the surface too deep to uncover the telling history of this scratch baker.
Nicholson was a constant presence in her childhood kitchen, eagerly cooking and baking alongside her mom. Since 2013, she has led a devout pastry team of 12 at the Relais and Chateaux property synonymous with indulgence. In 2016, Nicholson accompanied Langdon Hall's Executive Chef Jason Bangerter to Cacao Barry's Or Noir lab in Paris, France, to create the hotel's signature decadent chocolate, "Terroir."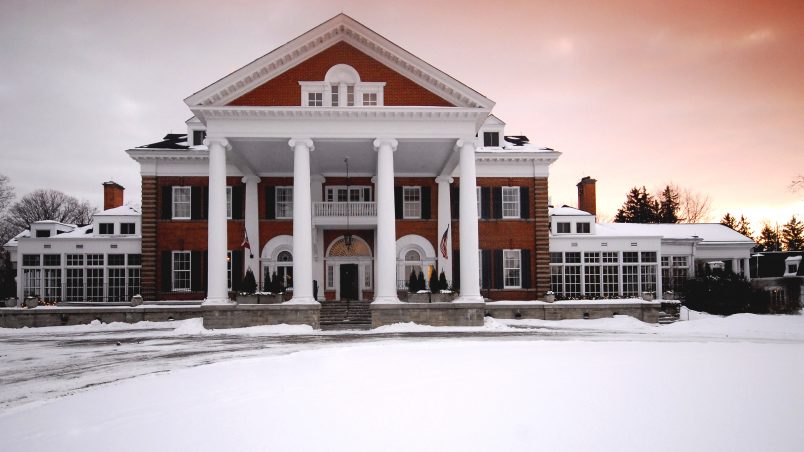 If anyone has trade secrets to share, we can trust the Instagram credentials behind one of Ontario's most celebrated pastry chefs, Rachel Nicholson.
"Christmas cookies are the most beautiful, eye-catching treats we produce for the holiday season. My SECRET: Do as much as you can before December! I'm fortunate to have had a mom that would produce an amazing array of treats for the holidays. We started baking in November and the freezer was full of everything from ready-to-roll doughs to butter tarts (all proving too tempting for my brother and I not to sneak!)
Most cookie doughs are freezer-friendly once made. If you have adequate room, roll and cut out the cookies and freeze them in between layers of parchment paper until the day you want to bake them. Scoop any drop cookies into balls and freeze on a tray as close as possible and pull them when you want to bake. Voila! Fresh baked cookies in no time at all!
The biscotti recipe I have included here is a family favourite. The dough can be frozen in logs and baked later. You could also bake the logs and freeze them so they are ready to cut and bake for the second time closer to the date you will want them. They really do sit well at room temperature though–we would bake them in late November and have them ready for any last-minute guests."
Ingredients
3 c flour
2 ½ tsp baking powder
½ tsp baking soda
½ tsp salt
125 g butter, softened at room temperature
1 c sugar
3 large eggs
Zest of 1 orange
1 c shelled pistachios
1 c dried cranberries
Method
Preheat oven to 325 F. Line 2 cookie sheets with parchment paper.
In a stand-up mixer, beat the butter and sugar at medium speed until light and fluffy. Beat in the eggs, one at a time until incorporated. Add in the orange zest and beat again.
In a separate bowl, mix together the flour, baking powder, baking soda, and salt. Add this mixture to the butter mixture and mix in on low speed. Once all the flour has been incorporated add in the cranberries and pistachios, mix until they are dispersed well.
Divide dough into thirds. Shape each portion into a log about 1 inches long and 2 inches wide. Place the logs onto the cookie sheets leaving approximately 2 inches in between them to allow for spreading.
Bake for 30 minutes, until the logs turn a light golden color and are firm to the touch. Remove from the oven and reduce oven temperature to 275 F. Cool the logs for about ten minutes before cutting.
Use a serrated knife and cut each log into ½ inch slices. Arrange the biscotti, cut side down, on the cookie sheets. Bake for an additional 40 minutes, turning the biscotti over once, until they are dry and a light golden color.
Remove the biscotti and let cool on a wire rack. These will keep at room temperature for up to a month!
Yield: 3 to 4 dozen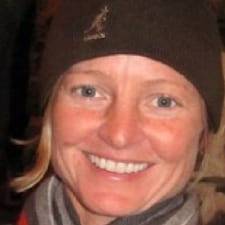 Jules Torti
Jules Torti's resume reads more like a well-folded treasure map. She has been a canoe outtripper, outdoor educator, colouring book illustrator and freelancer. Jules has volunteered (and eaten all sorts of questionable things) in the soupy jungles of Costa Rica, Uganda and the Congo. Her work has been published in The Harrowsmith Almanac, The Vancouver Sun, The Globe & Mail, travelife, Canadian Running and Coast Mountain Culture. She actively feeds her blog, Alphabet Soup, with posts on books, birds, burgers and beer (in no particular order) across the latitudes from Zanzibar to Iceland. Closer to home, she was grandfathered into the Galt Horticultural Society, was the caretaker of a 155-year-old stone heritage cottage and has chronic fantasies about church conversions, beekeeping and owning llamas. She has been known to slam on the brakes for photo ops of saltbox houses, saddle roof barns, snowy owls and sunflower fields. As editor-in-chief of Harrowsmith she is thrilled to be able to curate, write and read about the very best things in life.