Chef Jay Barnard of Freshwater Cuisine in Kenora, Ontario, leaves no fishbone unturned when it comes to whole-fish dining.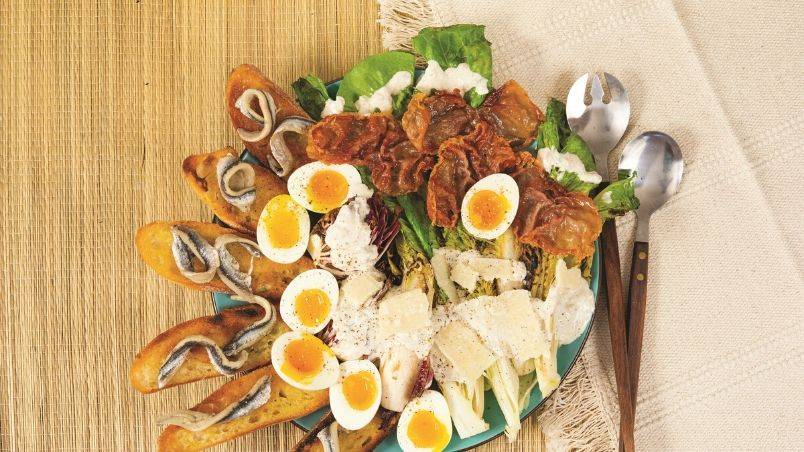 Charring a mixture of sturdy, bitter greens on the grill, or in a blistering hot cast-iron skillet, is a wonderful way to add a hit of flavourful caramelization and depth to a salad.
With a creamy, gooey yolk—the texture of molasses—and a delicately set white, a six-minute egg is sheer perfection.
There is quite a variety of stone fruits available across Canada during the summer months. This recipe makes plums the star of the dish,...
Free your mind! Sign up for Harrowsmith's FREE e-newsletter to be entered in a draw for free books every month for new subscribers.
With the holidays just around the corner, it's time to start planning the necessary preparations to ensure this festive season is one to remember!