Celebrating the late summer harvest with one of the sweetest vegetables in the field!
Chef Jay Barnard of Freshwater Cuisine in Kenora, Ontario, leaves no fishbone unturned when it comes to whole-fish dining.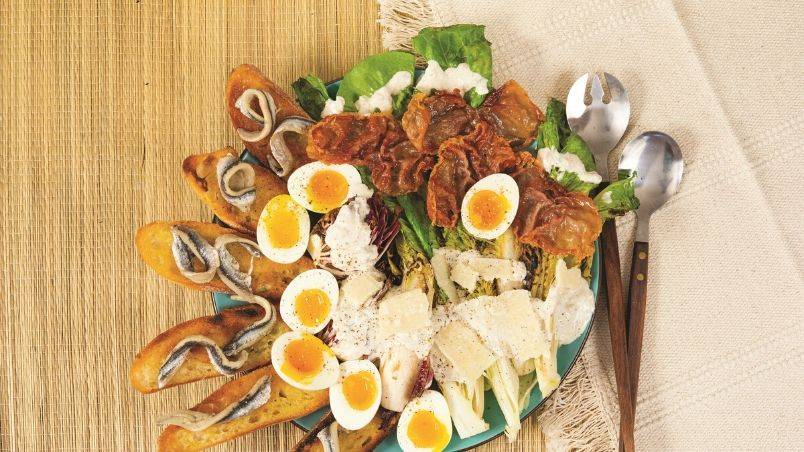 Charring a mixture of sturdy, bitter greens on the grill, or in a blistering hot cast-iron skillet, is a wonderful way to add a hit of flavourful caramelization and depth to a salad.
With a creamy, gooey yolk—the texture of molasses—and a delicately set white, a six-minute egg is sheer perfection.
Free your mind! Sign up for Harrowsmith's FREE e-newsletter to be entered in a draw for free books every month for new subscribers.
Ingredients 8 C low sodium chicken stock1 Tbsp red soy bean paste (miso)1 C + 1 tsp low sodium soy sauce, split½ C rice wine vinegar2 Tbsp vegetable...