Steve Maxwell and his wife Mary live on a 90-acre modern homestead on Manitoulin Island, Ontario in a stone house they built with local materials beginning in 1985. Steve is Canada's longest-running home improvement and how-to columnist and editor of Home and Property. He divides his time working on the land, building things large and small, and creating articles and how-to videos that teach sustainable, self-reliant, hands-on living skills. Steve's website, Bay Line Road, is named after the rural road where he and Mary live with their five kids.
www.baileylineroad.com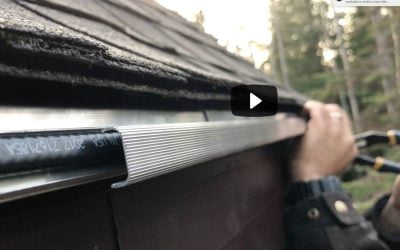 Watch the installation of a unique system designed in the Great White North, the Edge Cutter System
No matter how convenient it becomes to buy and eat prepared foods from the supermarket, this still leaves some of us wanting more. Are you attracted...
Woodstoves and air-tight fireplaces aren't exactly a high-tech way to heat your home, but millions of northern people happily rely on them for two...
"We never changed the recipe. My goal was to get more business with the same cookie with new packaging," says Grewal-Macleod.