We will be giving away 6 books each month about the stuff that's important to you: building chemical-free natural ponds, baking no-knead and sourdough bread or, how to design a light straw clay home.
When you sign up for Harrowsmith's free 3x/year newsletter, you'll be entered into a draw for FREE books from New Society Publishers.
New Society Publisher titles are published in North America–never overseas. Printed on 100% post-consumer recycled paper with low-VOC vegetable-based inks, the carbon neutral company is all around feel-good. Paired with our e-newsletter spotlighting gardening trends, kitchen hacks, cool tools and DIY ideas, we'll have you covered and informed!
December's books are:
The Food Lover's Garden
Growing, Cooking, and Eating Well
Full colour photos and illustrations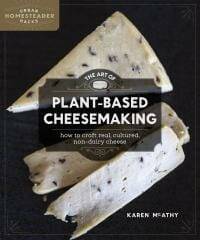 The Art of Plant-Based Cheesemaking
How to Craft Real, Cultured, Non-Dairy Cheese
Full colour photos throughout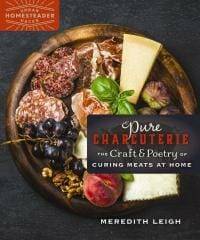 Pure Charcuterie
The Craft and Poetry of Curing Meats at Home
Full colour photos and illustrations
All are part of our Urban Homesteader Hacks Series, series description below, if room to be included

Urban Homesteader Hacks Series
You'd like to be self-sufficient, but the space you have available is tighter than your budget. If this sounds familiar, the Urban Homesteader Hacks series was created just for you! Our authors will help you navigate the wide world of homesteading, regardless of how big (or small!) your space and budget may be. Topics range from cheesemaking to gardening and composting—everything the budding urban homesteader needs to succeed!
Increase your self-reliance
Take back DIY skills
Work with the space you have, apartment balcony or suburban backyard
Learn about fermenting, crafting, growing, preserving, and other skills for the urban homesteader.
Sign up today and be sure to tell your best friend.